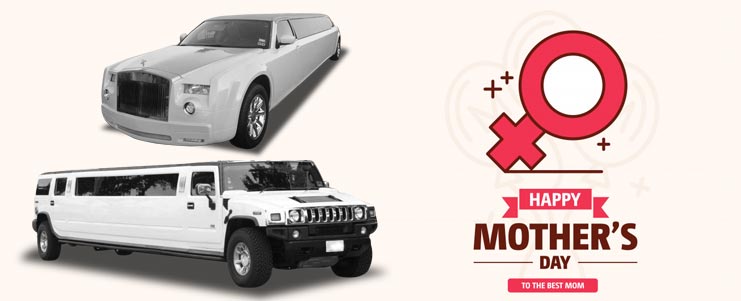 Mother's Day is around the corner and the country is all set to acknowledge divine feminine energy. Explore the best places in Sacramento & Bay Area sitting behind the best Mother's Day Limo Service Sacramento & Bay Area arranged by Empire Limousine. The day commemorates motherhood and maternal bonds. The day also recognizes their contributions to the formation of a positive society. Each year, Mother's Day in the United States is celebrated on the Second Sunday of May with a lot of enthusiasm and gaiety. This year, put the wilted blooms and boring box of chocolates aside and plan a luxurious weekend Getaways in Sacramento & Bay Area with Empire Limousine.
Known for its evolving contemporary culture, Sacramento & Bay Area is regarded as "America's Most Diverse City." Intensify your Mother's Day Spirit in Sacramento with Empire Limousine. Empire Limousine is committed to deliver the highest degree of distinction, class, safety, and integrity. We, at Empire Limousine, specialize in maintaining a fleet that features the latest models of Stretch Limousines, Black Sedans, and Executive SUVs for all kinds of leisure affairs. These limousines are equipped with top-notch entertainment gadgets that ensure an ultimate party on wheels. Our 24/7 customer staff and chauffeurs take a genuine interest in meeting customers' tastes and preferences. These are put together to build up your Mother's Day fun, wild, and memorable.
Hire Empire Limousine for Mother's Day Things-to-do Sacramento & Bay Area where we arrange the best vehicle fit for your needs and a service that you can trust. So, whenever you are looking for the best Mother's Day Limo Service Sacramento & Bay Area, then look no further than Empire Limousine.
Empire Limousine has surfaced a list of popular things-to-do in Sacramento & Bay Area.
Overwhelmingly impressive Events
Sacramento Hosts some of the best Mother's Day events like Sacramento Mother's Day River Cruise 2020, Mother's Day Brunch Buffet Cruise on San Francisco Bay 2020, the Mother's Day Triathlon & 5K for Women, 49th Millbrae Art and Wine Festival, and much more. You can also enjoy Art, Beer & Wine Festival, Berry Fest, Whole Earth Festival, Country in the Park 2020, BerryFest Strawberry Festival, Paint with Mom, Celtic Woman Tickets, #EatGordaEat: A Puerto Rican Sumer Lonche, Gem Faire-Sacramento, and Dixon May Fair. These events will make Mother's Day 2020 unforgettable.
Allow our 24/7 customer staff and chauffeurs to assist in planning your line of travel, multiple pick-ups, drop-offs, and special requests. These leave you to enjoy added time with your mother and other family members.
Paradise for shopping spree
Get ready to indulge in phenomenal sale and engrossing events in Sacramento & Bay Area. Some of the best places which deserve your attention are Evangeline's, Andy's Candy Apothecary, American Legacy, Casillas Cigar Company, Blue Diamond Almonds Retail Store, Arden Fair, Oblivion Comics & Coffee, Sacramento Antique Fair, and much more.
At Empire Limousine, all you can expect 24/7 customer support before and after the events while you are in safe hands with our licensed chauffeurs. Choose one of our vehicles to make her feel like a million dollars.
Best Culinary Adventure
Make sure you explore places like SacTown Bites, Heart of Travel, Local Roots Food Tours, Bacon & Butter, Selland's Market Café, All Seasons All Reasons Catering, Hook & Ladder Manufacturing, Carlos Mejia's Curbside Kitchen, California State Fair, and The Bank. These stylish and chic places will certainly be a treat to the taste buds.
Add sophistication and elegance to your Mother's Day Celebration with Empire Limousine which is a one-stop-destination for the extensive fleet of limousines, Party Bus Service, and Exotic Car Rentals, excellent customer support, courteous chauffeurs, reliability, and competitive rates. Our Empire Limousine Transportation Service offers door-to-door service between the venues and to and from destinations.
Best Spas & Wellness
Spend a pampering weekend at Spas & Wellness like Asha Urban Baths, Sacramento Pipeworks Climbing and Fitness, Beautiful Always, Happy Day Spa, Thai Massage & Spa Retreat, Spa LeLa, LifeSpring Spa, Arden Hills Resort Club & Spa, Mellow Me Out Spa, Esthetics by Jeanette, and many more. These signature treatments will offer her a relaxing day.
Over a decade, Empire Limousine has been arranging Cheap Limo Service with a vast fleet of Limousines, Party Bus Service, and Exotic Car Rentals. These vehicles are available at inclusive rates that let you discover how affordable luxury travel can be.
World-Class Concerts & Shows
What a classic way to celebrate Mother's Day at The B Street Theatre, California Musical Theatre, Sacramento Theatre Company, Sacramento Memorial of Auditorium, Laughs Unlimited, Torch Club, Chautauqua Playhouse, Punchline Sacramento, Sacramento Comedy Spot, The Dinner Detective Murder Mystery Dinner Show, Sacramento Ballet, and Ace of Spades.
If you are planning a cross-country trip to Sacramento, allow our Premium Airport Limousine Transportation Service to take you on best-in-class Black Sedan, SUV or Towncar. These vehicles are available to and from Sacramento International Airport, Sacramento Executive Airport, and Sacramento McClellan Airport. Our impeccable Airport Limousine Service makes your transportation private without any distraction or stress.
You can book our limousine Service for Mother's Day online or you can directly speak to our customer reps for the availability of vehicles, info, and supersaver exclusive package deals that allow you to save the maximum. So, whether you are gearing up for an event or cruising to a big concert, there's no better way to make your arrival on-time and in-style than Limos arranged by Empire Limousine.
Blog was written before COVID-19 quarantine restrictions (some transportation restrictions may apply based on cities).