Rent Mercedes Maybach Limo For
Mercedes Maybach Limo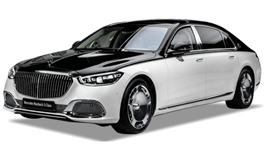 Transport to SFO, OAK, SJC, or SMF
20 Passengers
2 Luggages
Mercedes Maybach Limo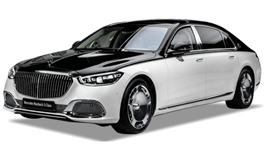 Corporate Transportation
20 Passengers
2 Luggages
Mercedes Maybach Limo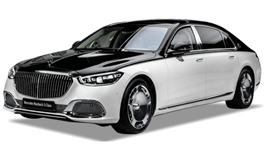 By-the-hour/As Directed for tours, events, & all occasions
20 Passengers
2 Luggages
why choose us?
Services we arrange, come standard with!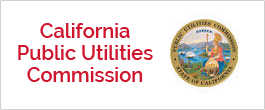 Licensed by CPUC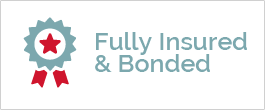 Fully Insured & Bonded Vehicles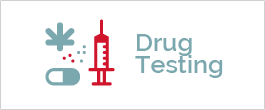 Fully Licensed, drug tested drivers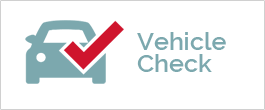 Vehicles inspected every month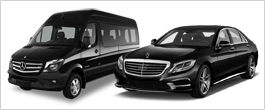 Newest Late Model Vehicles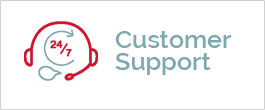 24/7 Customer Support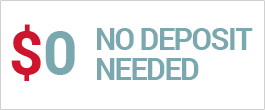 No Deposit Needed For Booking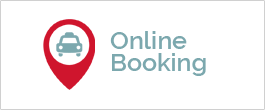 Online Booking & Cancellation
SACRAMENTO MERCEDES MAYBACH LIMO RENTALS
Slip behind the luxurious wheel by hiring Mercedes Maybach S680 limo service in Sacramento, Ca. With more power, comfort, and luxury, the new Maybach isn't just the bigger badge; instead, it's about setting an unparalleled benchmark. Empire Limousines Sacramento can arrange the luxurious Mercedes Maybach for your next airport transportation, event carriage, or business meeting.
Mercedes Maybach S680 is one of the finest cars and is often loved for its versatility and coziness. Mercedes Maybach S680 is a crowd-pleaser because of its premium styling and magnificence embedded in every angle. When you sit inside the opulent car, you would literally be sitting on the bed of roses; yes, it's that comfortable! Empire Limousine offers Maybach S680 Limo Sedan service for weddings, quinceanera, sweet 16s, prom, airport transfers, birthday, and corporate transportation.
Maybach features – better than a Rolls Royce
The Mercedes Maybach S680 is synonymous with magnificence and comfort. It offers more spaces and convenience and is best for those who want to enjoy the lap of luxury whilst traveling. It is masterfully created to give the best riding experience, thanks to advanced technologies and perfect execution, dubbed in the car's magic body control system. Mercedes Maybach S680 exclusively offered by Empire Limousine includes:
A refrigerator with wine and flute cooling capability.
Other luxury features include the rear first-class cabin.
Fully-reclinable rear seats.
Laptop tables.
Heated and ventilated rear seats.
And so much more to make your entire journey carefree.
The magic body control works to soften the road imperfections and eliminate them so that you will feel like you are riding on a cushion of controlled air. Maybach S680 is the car you would want to experience the best of best. Chauffeur-driven Maybach guarantees a high-quality experience that no one would miss for the world.
Mercedes Maybach S680 is the true definition of a comfortable and technically top-notch hire limo rental and is incredibly powerful beneath the bonnet. It has a twin-turbo 6.0-liter V-12 engine with 621 horsepower with a standard steering wheel.
We can arrange Mercedes Maybach Rental in the greater Sacramento region, Central Valley, and the Bay Area, in cities like Roseville, Ca; Rocklin, Ca; El Dorado Hills, Ca; Fair Oaks, Ca; Napa, Ca; Folsom, Ca; El Dorado Hills, Ca; Granite Bay, Ca; Davis, Ca; Yuba City, Ca; Fairfield, Ca; Lake Tahoe, Ca; Stockton, Ca; Modesto, Ca; Fresno, Ca. Furthermore, because of its comfort and styling, Mercedes Maybach is considered a great airport chauffeur; therefore, we provide Mercedes Maybach S680 airport limo rental service from Sacramento International Airport and all other regional airports.
The cost of hiring Mercedes Maybach S680 limo service in Sacramento, Ca.
Empire Limousine stands for authenticity and reliability. We can assure you that we will provide Mercedes Maybach S680 limo service in Sacramento, Ca, at genuine and affordable rates. Therefore, don't waste your time thinking about the prices; Head on to our website and give us a call to hire this luxury at affordable prices.
Book us for all of your transportation needs