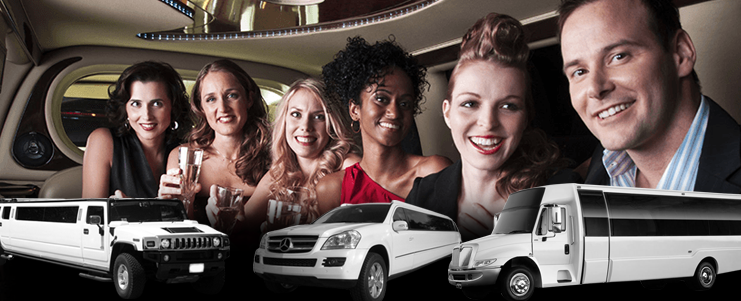 The Best Bachelor and Bachelorette Parties Happen On a Party Bus
Let the bachelor and bachelor party begin on the party bus. Empire Limousine provides best party buses to celebrate the special occasions in the most pleasant way without any hassle. Make bachelor and bachelorette party a memorable night by renting a best party bus in Sacramento through Empire Limousine. The party bus has everything that anyone needs to enjoy the special occasion or party. The introduction of party bus in the rental services has made it easier for a small to large group to enjoy the company of friends or family. The Exotic Limo Inc is a reputed company that offers customized rental services and deals. The party buses can accommodate 20 to 40 passengers. The company has a wide range of party buses such as 20 passenger party bus, 28 passenger party bus and 40 passenger party bus.
All the party buses available through the company are custom built to offer luxurious comfort. The party buses have Italian tile flooring, LED decorative lighting and dance poles with limousine-inspired seats to offer the comfort and feel of a VIP lounge or a mini nightclub. For the entertainment and enjoyment, the party buses have many amenities and features like Karaoke Systems, PlayStation 3, HD LCD TVs, Satellite TV, Powerful Surround Sound System, iPod hookup and Bluetooth Audio Streaming. Due to the incorporated technologies and features, the passengers can start the party on the party bus.
To ensure that the passengers experience royal feel and comfort, the company appoints experienced and professional chauffeur to drive their vehicle. The company chooses their chauffeur carefully after evaluating their driving records and experience. The chauffeurs are also trained by the company to handle all types of situation promptly and professionally. The chauffeurs also have complete knowledge about the best restaurants, lounge, bar, nightclubs and hotels to assist the passengers from behind the wheel. For utmost safety of passengers and best performance, the company regularly checks the party buses for maintenance or upgrade.
The company also offers limousines for the bachelor and bachelorette parties. The limousines provide best seating comfort for six to eight passengers. The company has Rolls Limousines, Hummer Limousine, Escalade Limousines, Range Rover Stretch Limousine, Chrysler 300 Stretch Limousine and Lincoln Stretch Limousine. The limousines have Louis Vuitton leather interior and leather seats. The limos also have many features such as flat screen TVs, DVD player, iPod hookups, audio system and wet bars. The customers can also rent exotic cars through the company. The company has renowned exotic cars like Lamborghini Gallardo, Ferrari, Bentley Flying Spur, Ferrari, Rolls Royce Phantom and Mercedes Benz S500. The company offers various rental deals and packages for enjoying bachelor and bachelorette parties. The party bus has everything that anyone needs to enjoy the special occasion or party; find more information on the services, party buses and deals by contacting Empire Limousine.