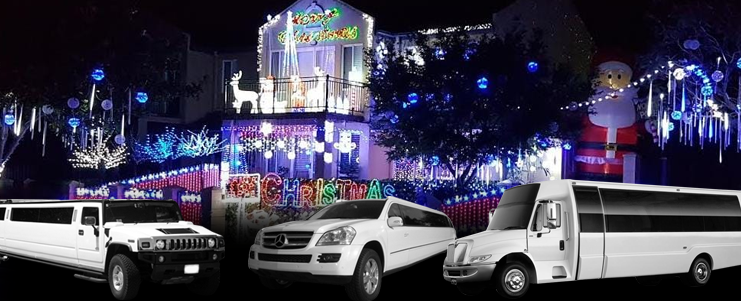 The holiday season lights up the city of trees, Sacramento. The streets of Fabulous 40 along with other spots like Orangevale Christmas Lights is a sight to be seen. There is no better to explore and tour the twinkled streets than Empire Limousine's Sacramento Christmas Light Tours in Limo and Party Buses.
While you can take your own car to see the lights shows as, however, the joy of being in the back seat of a party bus or limo is quite different. You could enjoy hot peppermint schnapps that we provide you or even sip on a quality champagne and enjoy the beautiful without having to drive and enjoying beautiful conversation with your family. You little ones will be equally fascinated with the limo as they would be the lights on beautifully decorated homes and buildings.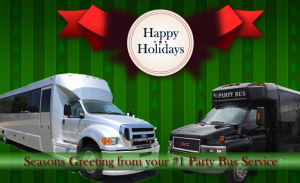 Limo & Bus Fleet for Christmas Light Tours in Sacramento
Hummer Limo: Our latest model H2 hummer can seat up to 18-20 passengers.
Range Rover & Mercedes GL Limo: These are some of the exotic options that we have.
The legendary Rolls Royce Limo: It's our fanciest limo in the fleet. Don't worry about the price of this rental, we offer up to 50% off for the Christmas Tours.
Mercedes Benz Party Buses: We offer party buses for Christmas Light Tours and Work Parties from 15 to 50 passengers.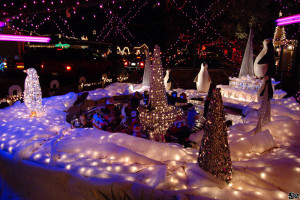 Best Places in Sacramento for Christmas Light Tours:
Fabulous 40's Christmas Lights. The magnificent mansions of East Sacramento, of the Blocks of 40th and 39th streets intersecting J street, are decorated and lit as if these houses came from the clouds of heaven. These homes display some of the history of Sacramento, as the neighborhood is posh but still maintains its historical architecture.
Orangevale, Ca – the magnificent courtyard. Dovevood Court in Orangevale is approximately 30 minute drive from downtown Sacramento going on 80 East towards Reno. This courtyard in Orangevale, Ca has a tradition of decorating itself with some of the best Christmas ornaments, fanciest lights, and much more…
Rocklin, Ca Christmas Light Show. 5620 Onyx Drive, Rocklin, Ca 95677 is a house decorated by a family that leaves no effort behind to kindle the house with forty thousand lights, a reindeer with Santa riding it, snowmen, and much more… You can even switch to 104.7 radio station to hear all the sound effects. We totally recommend the place and it's on the way to Orangevale.
Some of the locations are described on the latest SacBee blog for Sacramento's Best Christmas Light Displays.