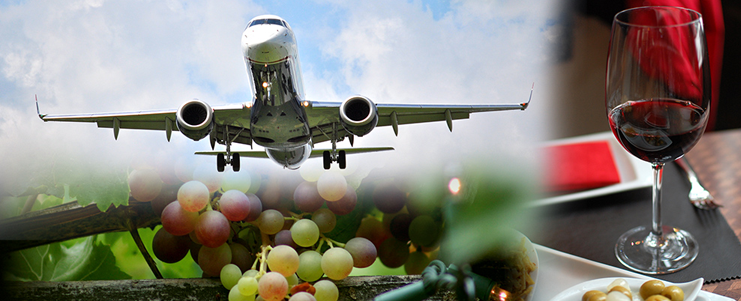 Your choice to visit Sacramento and spend an ideal vacation time will be a success affair if all the respective areas are perfectly planned. Primarily, you need to make advance bookings when it comes to Air Travel and Hotel Bookings. By making advance reservations, you will be assured of a hassle-free travel and accommodation along with the possibility of availing special offers.
In most of the cases, almost all the travellers are cautious about air travel and hotel bookings. But, they end up hurriedly searching for Limo Rentals in Sacramento a day or two before their arrival. This trend is commonly observed in first time travellers to Sacramento, they are not frequent travelers to other destinations as well. This indicates the lack of awareness about local transport demands because of which many travellers end up spending much more on local transportation. By planning well in advance, you can avail special Airport Pick-up Services at Sacramento International Airport along with transportation to hotels, restaurants and various landmarks of the city. Limousine services are both affordable and reliable which is the reason why many families travelling to this city are specifically looking for Hummer Limo Rentals in Sacramento .
As a traveller, once you are comfortable with local transport arrangements along with hotel accommodations, you can leisurely travel around the city and enjoy various attractions in Sacramento.
Old Sacramento State Historic Park, Sutter's Fort, California State Capitol Museum and Sacramento Historic City Cemetery are among the most popular monumental landmarks to visit.
For leisure and recreation, you can go to Folsom Lake along with your family and take part in water sports and activities like ski boating. If you want to explore the artistic facet of Sacramento, you can pay a visit to the Crest Theater or Eagle Theater.
Apart from places to visit, there are awesome things to do in this city as well. Shopping at Arden Fair Mall to dining at The Kitchen Restaurant and enjoying cocktail at the Shady Lady Saloon, there is just no limit to what you can do in this lively city.
When planning to make your advance Limo Bookings, don't forget to get in touch with 'Empire Limousine'. Your choice of travel partner will also have is role in making your vacation a blissful experience.